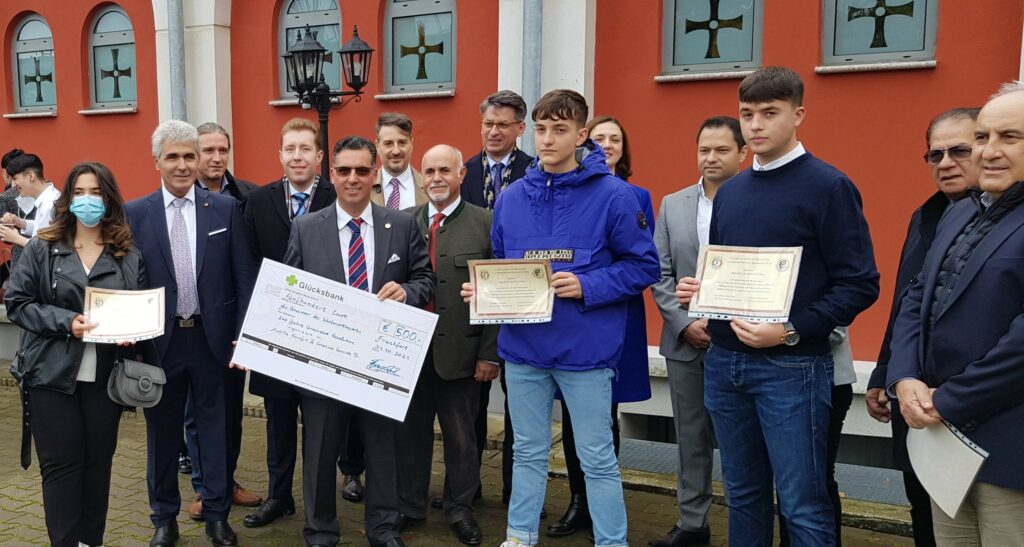 In a festive atmosphere, the award ceremony for the participation in the student competition 200 Years of the Greek Revolution took place.
We congratulate all the students for this award and wish them success in the future. We would like to thank the sponsors of the competition and the members of the evaluation committee.
A big thank you goes to Father Gregorios who provided the podium for the award ceremony on October 28 during the worship service at Prophet – Elias Church.
We were honored by the presence of the Consul General in Frankfurt, Mrs. Johanna Kriembardi. For more information, please visit the website specially created for the competition.